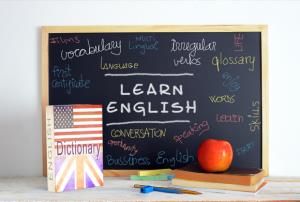 As language teachers we have probably experienced that our learners in Primary, especially the "older" ones, and the ESO students show different attitudes in the English class. From those learners who are content as long as they are not "invited" to participate too much to those who are confident enough to monopolize the attention and consequently the class. How can we motivate the majority of our students? As adults we don't tend to enjoy what we don't find interesting, appealing or at least entertaining. However, we expect our students to engage in anything we present in front of them in our English classes no matter how dull or repetitive it could be.
If everything that happens in the classroom has originated only from us and the text book then there is not room for many "surprises", not to say a motivating class environment. If we always decide on and devise the activities, topics, materials etc. to be used, we inevitably lose the element of surprise. Our unsung trainers can be our students. If we let them, they may be the really powerful influence on our lessons.
There are two objectives in this course: to analyze briefly the basic factors influencing second language learning and acquisition: level of anxiety, motivation, the attitude of the participants as well as the interaction between the teacher and the learner. The second and main objective is to focus on how to create more situations in which the learners can contribute, initiate, control and create what happens in the classroom.
This course aims to present some ideas, practical activities and resources where the learners generate the material that can be used for different linguistic activities to be applied in the classroom.
Acknowledgements
To Sheelagh Deller, author of "Lessons from the learner" for having inspired my teaching throughout the years.
Periodo de inscripción:
Del 22/12/2018 al 08/01/2019.
Periodo de realización:
Del 14/01/2019 al 25/02/2019.
Eje formativo
Destrezas comunicativas
Modo de impartición
Mixto