Curso - Distancia
CLIL BE READY (Edición 1)
Convocatoria
Periodo de inscripción
Del 29/12/2020 al 13/01/2021
Periodo de realización
Del 21/01/2021 al 15/03/2021
Línea formativa
Plurilingüismo
Resumen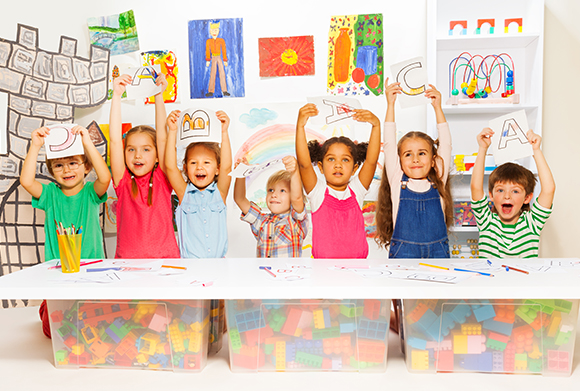 This training course is aimed at Primary teachers. It will break down subjects such as Literacy (Reading, writing, speaking and listening), Science, History, Geography and Art to later merge them into one.
Teachers will learn how to teach all these subjects following the CLIL methodology; They will make their students relate classroom activities with activities outside the classroom. Teachers will prepare their pupils for the real world. Students will learn by doing.
Teachers will learn how to teach their students to acquire a language instead of just learning de target language. When you acquire a language you do so in a natural way and this is where the CLIL methodology (Content Language and Integrated Learning) comes along.
The goal of this course is to train teachers to have an impact on their students, what is more, to change their pupils´ attitude towards languages. Learning languages is fun.
Información básica
Entidad organizadora
CENTRO REGIONAL DE FORMACIÓN DEL PROFESO
Línea formativa
Plurilingüismo
Forma de impartición
Distancia
Nº máximo de participantes
80
Nº mínimo de participantes
40
Tutor
Alejandra Varella Braulio,
Lucía Fernández Pérez
Destinatarios
Primary teachers delivering subjects such as English, and/or Science, History, Geography and Art in the Target Language.
Objetivos
Provide teachers with practical sessions following CLIL
Go through lesson plans as well as great quality resources to teach Science, Art, History, Geography and Literacy (Creative English).
Training to teach Literacy (creative English) in Primary; How to integrate grammar and vocabulary applying CLIL.
Training to teach Science, Art; Geography and History in Primary.
Tutorials/feedback after delivering a lesson within the classroom.
Metodología 4 online lessons; discussions and active participation; small groups; lesson filming as final task.
Observaciones
Contents
Literacy in Primary.
Science, Art, Social Sciences in Primary.
Filming a lesson and tutorial feedback.
Teaching resources.
Online lessons planning
Primary-session 1-Intro to CLIL
What does teaching mean to you?
Powerpoint with different videos showing samples of lessons where a range of methodologies are applied. These methods make CLIL.
Students analyze and discuss the methods observed and talk about the effect on the acquisition of the language in these samples.
Learning styles.
What is CLIL?
Primary session 2-Analyzing textbooks
Students analyze and discuss about the content in the textbooks used to teach at school. How efficient is the content? How can they relate it to real life?
Are they acquiring a language? If so, is it done in a natural way?
How can we improve the teaching of a language?
Discussion about Andreas Schleiser´s quote.
Go through UK websites as well as UK catalogues to teach CLIL.
Primary session 3- Literacy lesson
Students learn how to teach Literacy applying CLIL and by looking at several text samples. Instructions/interviews and or story writing.
Integrating grammar and vocabulary in a natural way.
Primary session 4-Topic (Natural Science, Social Sciences, Art lessons)
Students go through lesson samples including planning and resources to teach a Science lesson- electricity, Art lesson- Miró and History Guy Fawkes.
Give a specific topic or literacy lessons to teachers
(Tutorials with CLIL lessons)
| | | | | |
| --- | --- | --- | --- | --- |
| 16.00h to 17.00h | ONLINE LESSON 1 | ONLINE LESSON 2 | ONLINE LESSON 3 | ONLINE LESSON 4 |
| GROUP 1 | MONDAY 25/01 | MONDAY 01/02 | MONDAY 08/02 | MONDAY 22/02 |
| GROUP 2 | TUESDAY 26/01 | TUESDAY 02/02 | TUESDAY 09/02 | TUESDAY 23/02 |
| GROUP 3 | WEDNESDAY 27/01 | WEDNESDAY 03/02 | WEDNESDAY 10/02 | WEDNESDAY 24/02 |
| GROUP 4 | THURSDAY 28/01 | THURSDAY 04/02 | THURSDAY 11/02 | THURSDAY 25/02 |
Participants will be divided by chance into 4 groups for attending the online lessons.
Criterios de acreditación
Criterios de certificación
To attend 4 online sessions.
To hand in specific tasks (filming one class).
To complete the opinion questionnaire.
close
| nombreCompletoSinAcento | Nombre completo | Fecha de solicitud | DNI | Cuerpo | Email | Asignaturas | Especialidades | Centros Educativos | Código centro | Provincia | Cursos | Cargos directivos | Adjuntos | Preguntas | Motivo del rechazo | Ausencias |
| --- | --- | --- | --- | --- | --- | --- | --- | --- | --- | --- | --- | --- | --- | --- | --- | --- |
Elige un motivo de rechazo:
| Ver más | Nombre | nombreSinAcento | Apellidos | apellidosSinAcento | Estado | Apto | Avance | Asistencias | Tareas pendientes | Formulario pendientes | Estado cuestionario de opinión | Listado de tareas | Listado de formularios | Razón del suspenso | Tareas superadas | Cuestionarios superados | Tareas entregadas | Formularios entregados | Créditos | Número de horas | Observaciones | email |
| --- | --- | --- | --- | --- | --- | --- | --- | --- | --- | --- | --- | --- | --- | --- | --- | --- | --- | --- | --- | --- | --- | --- |
LanzarModal