Curso - Mixto
Mindfulness as an emotional tool for the English classroom (Edición 1)
Convocatoria
Periodo de inscripción
Del 04/04/2022 al 18/04/2022
Periodo de realización
Del 20/04/2022 al 25/05/2022
Línea formativa
Plurilingüismo
Resumen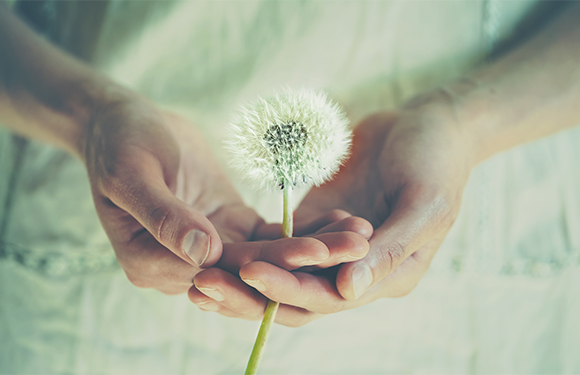 The role of emotionality in the EFL classroom has been of academic interest for over 40 years. It has been proven repeatedly that both the students' and teachers' emotions that are brough into the FL classroom play a vital role in the way the students learn and acquire that foreign language. Foreign Language Classroom Anxiety (FLCA) is one of those elements that has been shown to have a great impact on student input, processing and output of the foreign language. Understanding the causes of this particular type of anxiety, as well as its effects, can prove to be very beneficial for the success of a language course.
In this course, we will delve into the nature of FLCA and of mindfulness as a tool to counter it: the mechanisms of mindfulness from a theoretical perspective, as well as an introduction to its practice and how to implement it in the FL classroom.
Información básica
Entidad organizadora
CENTRO REGIONAL DE FORMACIÓN DEL PROFESO
Línea formativa
Plurilingüismo
Forma de impartición
Mixto
Nº máximo de participantes
100
Nº mínimo de participantes
30
Tutor
Lucía Fernández Pérez
Destinatarios
Exclusivamente para docentes en activo especialistas en Lengua Extranjera (Inglés) o de Destrezas No Lingüísticas en el mismo idioma, que prestan servicios en centros sostenidos con fondos públicos de Educación Infantil y Primaria, y de Educación Secundaria en la Comunidad Autónoma de Castilla-La Mancha.
Se admitirán 20 solicitudes por cada provincia, por riguroso orden de inscripción.
Objetivos
The main objectives of this course are to introduce foreign language teachers to the fundaments of Foreign Language Classroom Anxiety, its causes and effects; and to mindfulness techniques to be able to apply them in their classrooms.
A secondary objective is that teachers receive some first-hand practical experience with mindfulness techniques during the course.
Lastly, another objective is that teachers are capable of successfully developing and carrying out mindfulness activities for and in their classrooms.
Content:
1. Introducing FLCA. Causes & Effects
2. Students' personalities and Foreign Language Learning
3. What is Mindfulness?
4. How to introduce Mindfulness practices into the FL Classroom. A practical approach.
5. Round table. Mindfulness in your class.
Metodología The course consists of a first online theoretical session, one onsite practical session and autonomous workload to prepare a proposal of activities.
Observaciones
El curso se impartirá íntegramente en Lengua Inglesa.
TIMING:
1st session (3 hrs. online): 20th April 17:30h – 20:30h
2nd session (onsite): Hora: 16:00h – 20:00h
27th April (Ciudad Real) IES TORREÓN DEL ALCÁZAR Av. Torreón del Alcázar, 6, 13004 Ciudad Real.
5th May (Guadalajara) EOI de Guadalajara situada en C/ Poeta Ramón de Garciasol (Guadalajara)

suspendida

11th May (Albacete) UNIVERSIDAD LABORAL ALBACETE Av. de la Mancha, s/n, 02006 Albacete.
16th May (Toledo) Escuela de Administraciones Regional. (EAR) C. Río Cabriel, 45007 Toledo.
18th May (Cuenca). CEPA Lucas Aguirre. C. San Esteban, 1, 16001 Cuenca.

suspendida
Deadline for submission of work: 25th May
Para resolución de dudas sobre inscripciones, trabajo con la plataforma del CRFP y certificación: plurilinguismo.crfp@jccm.es
Protocolo COVID: El Centro Regional de Formación del Profesorado ha elaborado un protocolo de seguridad y medidas sanitarias ante la crisis sanitaria provocada por el COVID-19, a tener en cuenta para las acciones formativas que tienen sesiones presenciales. Lo activaremos también cuando pueda retomarse la presencialidad en todas nuestras acciones formativas.
Este protocolo ha sido aprobado por el Comité de Seguridad y Salud Laboral Sectorial de Educación.

Criterios de acreditación
Criterios de certificación
Attendance to the online session
Attendance to the practical onsite session
Completion of tasks
Completion of opinion questionnaire
close
| nombreCompletoSinAcento | Nombre completo | Fecha de solicitud | DNI | Cuerpo | Email | Asignaturas | Especialidades | Centros Educativos | Código centro | Provincia | Cursos | Cargos directivos | Adjuntos | Preguntas | Motivo del rechazo | Ausencias |
| --- | --- | --- | --- | --- | --- | --- | --- | --- | --- | --- | --- | --- | --- | --- | --- | --- |
Elige un motivo de rechazo:
| Ver más | Nombre | nombreSinAcento | Apellidos | apellidosSinAcento | Estado | Apto | Avance | Asistencias | Tareas pendientes | Formulario pendientes | Estado cuestionario de opinión | Listado de tareas | Listado de formularios | Razón del suspenso | Tareas superadas | Cuestionarios superados | Tareas entregadas | Formularios entregados | Créditos | Número de horas | Observaciones | email |
| --- | --- | --- | --- | --- | --- | --- | --- | --- | --- | --- | --- | --- | --- | --- | --- | --- | --- | --- | --- | --- | --- | --- |
LanzarModal