Curso - Distancia
Technical English for the Labour Market: Business Administration and Management (Edición 1)
Convocatoria
Periodo de inscripción
Del 14/09/2021 al 27/09/2021
Periodo de realización
Del 04/10/2021 al 21/12/2021
Línea formativa
Formación Profesional
Resumen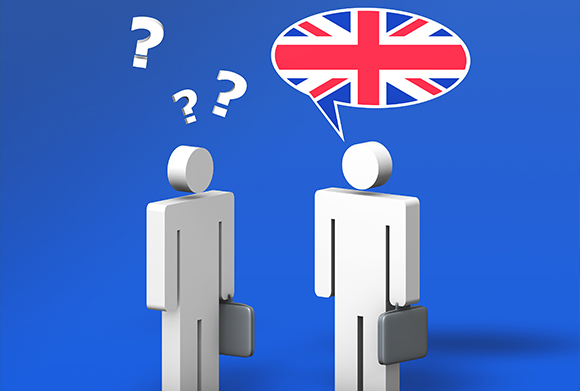 The main objective of this British Council course is to offer teachers tools and strategies, which are geared to the needs of the current market, to facilitate their students' integration into the labour market once they graduate.
All sessions will be live, interactive and while tutor led, teachers will be expected to participate. The courses provide opportunity for teachers to experience pedagogy from the student perspective and thus reflect on developing their knowledge and consolidating skills for the virtual environment. Short preparatory tasks may be set prior to the sessions and teachers are expected to reflect, at the end of the session, on what they have experienced in the session and how they might apply it to their own context. At the end of the course teachers will develop an action plan for return to classroom.
Esta acción formativa esta financiada por el Ministerio de Educación y Formación Profesional.

Información básica
Entidad organizadora
CENTRO REGIONAL DE FORMACIÓN DEL PROFESO
Línea formativa
Formación Profesional
Forma de impartición
Distancia
Línea
Formación Profesional
Nº máximo de participantes
20
Nº mínimo de participantes
8
Tutor
Lucía Fernández Pérez
Destinatarios
Esta acción formativa va dirigida al profesorado que imparte docencia en centros y etapas sostenidas con fondos públicos en ciclos formativos de Formación Profesional de la familia profesional de:
Administración y Gestión
Comercio y Marketing
Objetivos
Objectives
develop teacher confidence and skills in using English language for their Familia Profesional teaching in the classroom
raise awareness of strategies for developing language skills in English for their Familia Professional teaching in the classroom
design meaningful language learning activities for their Familia Professional teaching in the classroom
enable participants to create a peer group network
Contents
In the first session, the tutor will conduct a needs analysis and tailor the content of the 20 sessions to meet the group's needs. Content from the following topic areas will be offered for the teachers to choose from, according to their needs:
Presentation Skills
Negotiating skills
Networking and Relationship-building
Positive Influencing Skills
Meeting Skills
Job hunting skills
Interviewing skills
Stress and time management
Problem solving and decision making
Being assertive
Reading and interpretating documentation
Writing business reports
Writing emails
Business grammar and vocabulary
Minutes of meetings
Methodology
Be delivered fully online using specifically developed British Council materials for each Familia at level B2 in CEFR.
Emphasise practical ideas and strategies for the Formación Profesional classroom, which respond to the needs of learners.
Provide participants with opportunities to develop and practise their English in context.
Observaciones
SESSIONS TIMING:
4 October – 20 December
Monday and Wednesday 15.30 – 17.00
20 synchronous online sessions through Zoom (1.5 hours per session)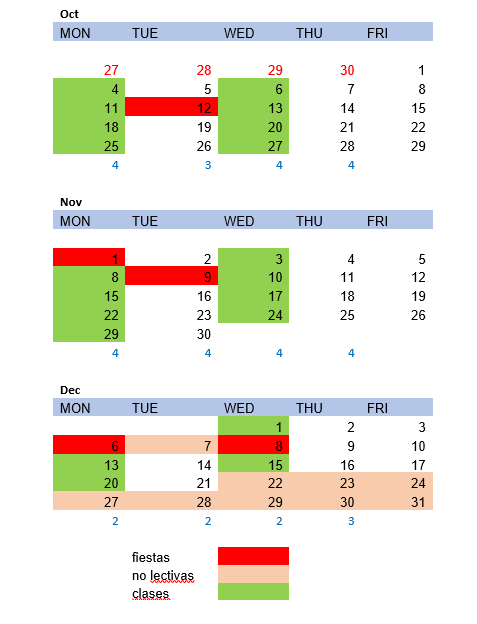 Para cualquier duda sobre inscripcion o certificación escribir a plurilinguismo.crfp@jccm.es.
El Centro Regional de Formación del Profesorado ha elaborado un protocolo de seguridad y medidas sanitarias ante la crisis sanitaria provocada por el COVID-19, a tener en cuenta para las acciones formativas que tienen sesiones presenciales. Lo activaremos también cuando pueda retomarse la presencialidad en todas nuestras acciones formativas.
Este protocolo ha sido aprobado por el Comité de Seguridad y Salud Laboral Sectorial de Educación. Puedes encontrarlo pinchando aquí.

Criterios de acreditación
Criterios de certificación
Attendance 20 sessions
Needs analysis questionnaire
Reflection at the end of each session
Feedback questionnaire
close
| nombreCompletoSinAcento | Nombre completo | Fecha de solicitud | DNI | Cuerpo | Email | Asignaturas | Especialidades | Centros Educativos | Código centro | Provincia | Cursos | Cargos directivos | Adjuntos | Preguntas | Motivo del rechazo | Ausencias |
| --- | --- | --- | --- | --- | --- | --- | --- | --- | --- | --- | --- | --- | --- | --- | --- | --- |
Elige un motivo de rechazo:
| Ver más | Nombre | nombreSinAcento | Apellidos | apellidosSinAcento | Estado | Apto | Avance | Asistencias | Tareas pendientes | Formulario pendientes | Estado cuestionario de opinión | Listado de tareas | Listado de formularios | Razón del suspenso | Tareas superadas | Cuestionarios superados | Tareas entregadas | Formularios entregados | Créditos | Número de horas | Observaciones | email |
| --- | --- | --- | --- | --- | --- | --- | --- | --- | --- | --- | --- | --- | --- | --- | --- | --- | --- | --- | --- | --- | --- | --- |
LanzarModal